How leading marketers are using print, and why you should too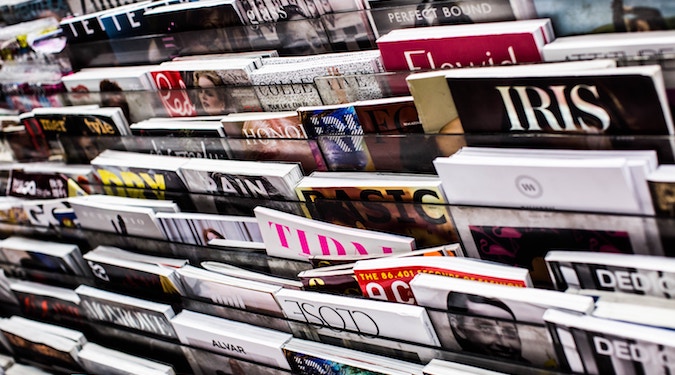 There's a wealth of value to media publishing channels. Despite this, the publishing channel has been challenged in recent years, says Sam Upton. Here's how some of the world's biggest brands got the most out of print.
This article was sponsored by The Real Media Collective to let readers know about its Retail Seminars highlighting letterbox, publishing and mail media channels across Melbourne, Sydney and Brisbane in June. For more information visit The Real Media Collective »
More than 15 million Australians read magazines. Cross-channel mastheads are increasing media brand penetration and delivering multi-point content access and engagement. Despite this, the publishing channel has been challenged in recent years – has this been an unfair assault? What does this assault reveal about us as marketers? What is it about publishing and what is this channel's real power and ultimate future in the marketer's toolbox?
The strongest characteristic of mastheads is brand equity. Trusted mastheads hold strong branding that is passed onto the advertising brands within the pages. Vogue holds luxury brand advertisements throughout, often blending the readers journey with content, advertorial and advertisements for a holistic Vogue experience, seamlessly connected.
Women's Weekly, now Australia's most widely read paid magazine, grew its readership in the past 12 months capturing an additional 1,570,000 readers throughout the year to December 2018. In fact, nine of Australia's top 15 magazines grew their print readership in the year to December 2018, with six of the leading titles growing their readership by at least 5% a year ago.
Despite this, in an era of disruption with marketing budgets under pressure and brands no longer holding strong long-term stability of previous eras, publishers, like all channels, must demonstrate their value more than ever. The key is brand. No other channel can build brand equity like print media, it is the most trusted and most memorable channel.
With trust and recall triggers, the respected masthead may well be the saviour of brand owners across the globe. It is true, however, a new threat has emerged for brands, established and new: short-termism. Short-term marketing sales activation investment does not build brand equity and major brands are feeling the pain.
Short-term sales activation is solid for online measurement, however they have a six-month lifespan and brand equity focus should remain a stronger investment. Brand and sales activation should work simultaneously with an optimal 60:40 ratio, 60 for brand and 40 for activation. We need to go back to basics, use the right media for the right jobs at the right time.
Brand building should be broad-reaching, emotional, trustworthy and memorable – the strength of printed mastheads.
Print grows loyalty and brand love, it is trusted, compelling and holds people's attention. It provides a strong complementary editorial context which marries with advertising content and is a perfect partner with digital brands – pure plays rely on print to build their brand strength and depth. It is also versatile, it can be premium or practical, sophisticated or utilitarian, large or small.
Last year's KFC FCK press advertisement saw its brand sentiment soar, NIVEA saw a 62% sales uplift and IKEA's pregnancy test advertisement was a year in the making and provided IKEA the strongest talkability across other channels that it had not previously achieved.
A disruptive world has seen publishing shift and smaller players entering the market with single mastheads carrying strong content and reaching a specific audience need without legacy formats restricting innovation and creativity. Print versions with new paper ranges, digital with video inclusions and cross-platform linkages won't be a negative for the sector. Rather, they'll introduce innovation and diversity.
However, to achieve ultimate success, we must choose the masthead wisely – the masthead you advertise within must align with your brand values and objectives. The trust and brand loyalty you are wanting to adopt are built within the media brand so therefore it must align.
Review readership audience and readership growth to marry with your campaign or longer-term brand goals. Use each channel output for its purpose; digital advertisement for quick, short call-outs; and printed for longer, more memorable conversations.
And of course, remember we are only limited by our imaginations. Be creative. Push the channel as IKEA and KFC, among others, have. Build your own talkability and create a brand statement. Work with your media partners and create the 'wow' moment, it'll be something your brand will thank you for.
Sam Upton is a freelance writer and content creator
The Real Media Collective is hosting the TRMC Retail Seminars highlighting letterbox, publishing and mail media channels across Melbourne, Sydney and Brisbane in June. For more information visit The Real Media Collective »
Image credit:Charisse Kenion