Individuality is a man's most attractive feature, says Lynx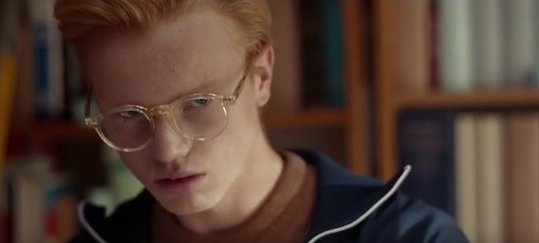 Lynx has adopted a radical new point of view on masculinity and attractiveness, encouraging all men to 'Find Your Magic' as part of a new campaign centred around empowering men.
The new campaign supports the release of a new range of male grooming products and Lynx marketing director Jon McCarthy said the campaign is designed to encouraged me to embrace their individuality.
"Lynx is a brand that's always been about attraction," he said.

"We know from years of research that what makes a guy attractive is … him. His strengths, his weaknesses, his individuality and most of all how he expresses it. But despite that, a lot of guys don't feel comfortable being themselves. Because they're afraid of what people will say, of being labelled, of embarrassment. Afraid that what's unique about them isn't considered attractive or acceptable. We want to change that," said McCarthy.

The minute-long ad shows a number of different men, each with their own unique style, embracing what makes them an individual and finding their own, unique form of attractiveness.
The 'Find Your Magic' campaign has already launched in the US and UK and has been adapted to the Australian market with a massive multimedia initiative, spanning TV, print, and outdoor to custom digital content.
The campaign was created with the help of advertising agency 72andSunny Amsterdam, and the agency hope the new ad gives men the tools and inspiration they need to work on their original style.
"Lynx has always been at the forefront of culture. With 'Find Your Magic' we're out to liberate guys from pressure and bullshit, and empower them to be the most attractive men they can be – themselves," said 72andSunny Amsterdam executive creative director Carlo Cavallone.
As part of the campaign, Lynx has committed to sponsoring a range of content throughout 2016, featuring with unique blends of personal style.
A major component of this will be the launch of 'Instagroom,' a service specifically designed to answer the grooming questions men ask on Google, which will feature tailored, functional and entertaining video content.
Lynx will also work closely with a number of international organisations who support male confidence, acceptance, and of course- individuality.