Jaguar targets younger audiences with Museum of Contemporary Art partnership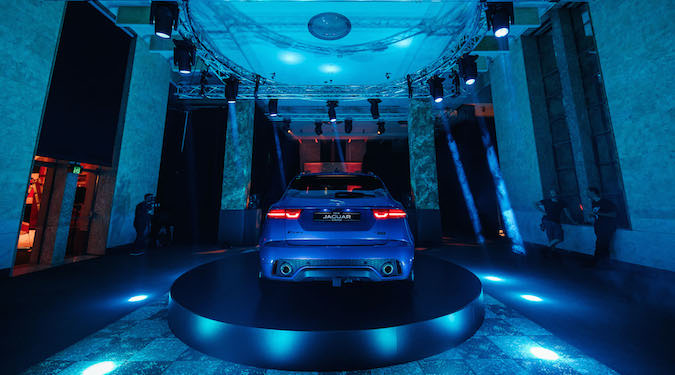 Jaguar has launched its partnership with the Museum of Contemporary Art to build on its 'Art of Performance' brand platform, launching a dedicated 'immersive experience' exhibit.
This week Jaguar Australia launched its new partnership with Sydney's Museum of Contemporary Art Australia (MCA). The launch party set in the Foundation Hall showcased the 'Jaguar Studio experience' with performances from artists and Jaguar ambassadors Hermitude.
"It is exciting to be partnering with a trusted brand which, like the MCA, values integrity, passion, collaboration and the pursuit of excellence to deliver outstanding customer experiences," says Elizabeth Ann Macgregor OBE, director of the MCA.
The partnership is set deliver a series of events and activations to support Jaguar's release of its new E-Pace model – a five-seater all-wheel-drive SUV. Jaguar says the compact SUV will be its attempt to target a new younger audience for the brand.
Located on the Sydney Harbour's edge, Jaguar will gain exposure to the MCA's reported one million annual visitors. The museum's collection began in 1989 and now contains over 4000 works from Australian artists.
"The MCA and it audiences are a great fit for our new innovative, beautifully designed Jaguars – we like to think of them as works of art – and helps to provide an immersive environment where consumers can come to experience the thrill of owning a Jaguar," says managing director of Jaguar Land Rover Australia Matthew Wiesner.
The new Jaguar E-Pace hit Australian markets earlier this year as the brand's second ever SUV. Building on its 'Art of Performance' brand platform, the car manufacturer embraced virtual reality (VR) during the launch – allowing customers to experience the vehicle through VR headsets at selected dealerships.
Further Reading: