Xero appeals to small businesses with International Pay It Foward Day campaign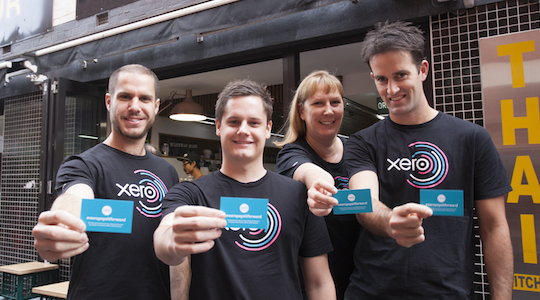 Accounting software company Xero is attempting to kickstart International Pay it Forward Day in Australia today in a PR campaign supporting local charity, Youth Off The Streets.
Xero staff have been visiting small businesses around the country performing random acts of kindness for unsuspecting strangers.
This year, International Pay it Forward Day aims to inspire more than three million acts of kindness around the world.
In this piece of video content, Xero pays it forward to people in local businesses including Surry Hills' The Stables and South Melbourne's St Ali cafes, Bondi Icebergs swimming club and Melbourne mexican restaurant Fonda.
"We've asked staff to nominate a business if they're willing to put money forward, and we're matching that dollar for dollar for a great charity which is Youth Off The Streets," Chris Ridd, Xero Australia managing director explains.
"This week has been a great opportunity for Xero to get involved with small businesses at the ground level and encourage our staff to do the same. We've seen lots of surprised faces and even some hugs, kisses and emotional reactions  from the people that have received a free cup of coffee, lunch or even a haircut. The project has definitely generated smiles from both the Xero staff and the happy recipients."
RELATED: The X-factor: the secret to Xero's success »