Commbank first of the big four banks to launch smartwatch apps for iOS and Android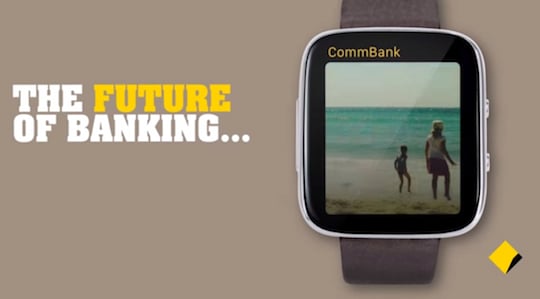 Commonwealth Bank of Australia has become the first of the Australian big four banks to launch a smartwatch apps for iOS and Android devices, including cardless cash, ATM location and balance information features.
A section of the bank's website explains the apps' features, saying: "Managing your money is easier and more convenient than ever before, with everyday mobile banking essentials securely available with a glimpse at your wrist."
Commbank is ahead of the other major Australian banks in integrating its services with smartwatch technology.
Westpac New Zealand launched a smartwatch app in 2013 that was available exclusively on the Sony SmartWatch.
Marketers have been paying closer attention to the category since the release of the Apple Watch in September.
READ: How will the Apple Watch impact the smartwatch category? »