CX is everything: why it's only going to get more important
CX has been one of the hottest topics in marketing for quite some time, it impacts heavily on our marketing and successes and failures. Lee Tonitto ponders if it's our future.
This article originally appeared in Marketing Voice and was sponsored by AMI to invite readers to the 2017 AMI State Awards and Marketing Prediction Series events »
It's safe to assume CX will be our future. There's a reason why we are all headed towards a greater focus on success through providing positive CX.
We are all living in an evolving world today, where everyone is exceedingly connected and technology is highly digital. As a result, customers are educated, bombarded and spoilt for choice. The days of differentiation on price or product features alone are quickly fading, to be replaced with favourable experiences as the most desirable option people value when making choices.
Your audience places a lot of significance on both a positive and rewarding experience during their purchase, and it's up to us as marketing professionals to meet this exponentially growing demand head on by reviewing the journey each of our customers must undertake when interacting with our organisations and develop ways of improvement.
The sum of all interactions
CX is the total sum of interactions a customer has with your organisation, and the aim for marketers moving forward is to ensure that the CX being offered to your audience is positive, memorable and matches the brand's image.
It's one of the most prominent ways that marketing departments can best differentiate their brands, and it's no surprise, given all of the countless data and research out there.
Most marketers appreciate that over the next five years, the primary way that their organisations will beat their competitors is not so much in product quality, features or price, but in customer service and experience. In other words, making the experience simple, enjoyable, valuable and even pleasurable to purchase products or services.
A powerful driver of business success
A delightful CX is a powerful driver of business success, hence its a significant uptake in Australia. The reason behind this is twofold:
Promotional 'above-the-line' advertising is becoming less effective in reaching an audience, and
people are connected almost every hour of the day, which means that they look to each other to make decisions over any messaging from the organisation itself.
As a result, marketing strategy needs to focus more on brand loyalty, preference and advocacy than ever before. Audiences are becoming far more resistant to mass media promotions, which means that their positive journey with an organisation –  and then sharing it with others – is becoming the most important aspect for the marketing team.
Are you listening to the statistics?
You only have to see how quickly people leave testimonials and ratings about their experience all across the internet to understand the extent of the impact opinions have on the rest of your audience, and the industry as a whole.
68% of consumers go to social networking sites to read product reviews (Vocus),
72% of consumers trust online reviews as much as personal recommendations (Search Engine Land), and
90% of consumers say that positive online reviews influence their buying decisions (Dimensional Research).
This information clearly demonstrates the significance that a customer's positive experience has, and if customers are all actively behaving in this way, then marketers must adapt to improve the value they offer at all points of customer interaction.
Personalisation is changing the face of marketing
Personalising and tailoring an offer to each customer has always been a desire for marketing professionals. People are individual and unique, and want to be treated as such.
Advanced automation, content, AI and CRM software are all revolutionising how organisations reach and engage people within their target segment, and effective CX strategy ties heavily into leveraging these applications. There's no doubt that upcoming technology and empowered customer trends are playing a significant role in how we use marketing to improve overall CX.
A highly targeted and personalised CX creates significant value for a customer, which has a flow-on effect to the organisation. In addition, external channels such as social media, mobile apps and mobile web are the ways that Marketing will best take advantage of technology to deliver revolutionary, customised customer journeys that will drive results.
Personalisation is a high priority for marketing professionals when it comes to getting CX right because it combines a thorough understanding of a customer's needs and wants with timely and tailored delivery of relevant content, products and services. Newer media platforms enable marketers to provide personalised engagement and communication with customers, revolutionising their experience, while old mass media options such as television, print and radio are falling quickly behind.
Aside from communicating directly with customers, personalisation also is an effective way to attract new customers too, as highly tailored offers give our audiences exactly what they want.
Three reasons CX will only grow in importance for marketers
There are three main reasons why marketing professionals need to appreciate the role CX plays in the success of their organisation.
Finding a new prospect requires a lot more time and cost than simply nurturing a current customer. Therefore, good CX will lower churn because they are more likely to be retained.
Complimentary products are simpler than new, individual sales. Basically, a more comprehensive CX allows for more opportunity to upsell bundled products through the customer's lifetime, increasing revenue.
Advocacy is a profitable commodity. The better overall CX a person has, the more likely they will display brand loyalty and spread the (free) message to others that will have significant cut-through.
These reasons alone highlight why exceptional CX is absolutely essential every time your target market interacts with your organisation.
Marketing and CX
Your customer's journey is all of the experiences they go through when interacting with your business and brand, whether it's before, during or after a purchase. This includes everything from discovery, to research, shopping, website, customer support, warranties, and so on.
The fundamental principle of CX lies in analysing this customer journey from their perspective (not yours) and coming up with ways to improve or even reinvent it. This strive for marketers to differentiate themselves from other competitors means that they are aiming to make their customer more satisfied and rewarded than they would be purchasing from another organisation.
So, when marketers say that they want to differentiate themselves from competitors using CX, what they mean is that they want to improve their customer journey and make it better than is offered anywhere else.
To accomplish this, an organisation's marketing department must break down every phase that a customer goes through, whether that be consideration, evaluation, purchase, consumption or review, and determine where to dedicate marketing projects, budget and time to improving our relationship with people from start to finish. Doing so will help us create a better CX and make what we do more valuable to our organisations.
Marketing's growing territory
It is becoming exceedingly important for a brand's marketing team to appreciate, plan and develop its specific CX. No other function interacts with customers during their entire lifecycle like marketing does, which means it's up to us to review each stage and make it the best it can possibly be.
Surveys are beginning to show that a personalised and relevant CX was considered by people to be the most important priority for a winning CX, followed closely by a fast and efficient process. This shows that not only does marketing need to focus on a pleasurable journey with good customer service, but also ensure that it is well organised and appropriate, too.
Getting this delicate balance correct now and into the future will ensure that your CX and profitability are working in synergy towards ongoing business success.
Most people intuitively believe that marketing lends itself to the overseeing of a business' entire CX. If this is the case – which is the growing trend at the moment – then we need to be more strongly involved in the boardroom decisions which affect the entire organisation.
The impending challenges we face
Building upon this, marketing's territory is going to expand rapidly as branding begins to blend with the responsibility of evolving technology and platforms that customers are actively participating in. This increase in roles and complexity will mean that the marketing function needs to be ready to evolve to manage this increasing accountability.
Marketing teams need to ask themselves:
Is CX on our list of priorities?
How will CX improvements be analysed?
How will CX changes be implemented? And,
Do I have the infrastructure required to grow in this kind of environment?
Marketers need to start working more closely with the IT team to take more advantage of scalable technology to keep with the demands of implementing a quality CX.
This means we need to start considering what strategy to take that will provide our organisation with the scale and agility to adjust to future opportunities and threats when it comes to customers.
However, it's not always up to the marketing manager and their team – the entire organisation and management level needs to be behind the initiative too, which means the onus is upon us to justify the essential role CX plays in engaging our customers. It requires a change of thinking from more traditional approaches and the organisation which invests to adapt will be the one that capitalises on the opportunity to be closer to their audience.
How to differentiate your CX
So we now understand the potential of an efficient and effective CX program to produce successful results. How do we make our own CX superior?
It ultimately comes down to the customer. What are their characteristics and demographics? What is their usual purchase behaviour? Which devices and portals do they prefer? Where are they located? Who do they look to?
Knowing your audience has never been more important, as it's impossible to evaluate and improve your CX if you don't understand how they feel when interacting with your business.
Once you have a clear picture of the types of segments that you with to focus upon, there are several elements of your CX that marketing needs to review in order to improve. They are as follows:
Is each experience unique or similar?
Does the interface require a customer's permission and consent?
Does the interaction apply across several departmental processes? And,
Will this process help marketing meet other KPIs or goals?
When all of these questions are answered, an organisation can piece together a much better understanding of their customer's journey and this information can be used as a strategy for integrating marketing analysis, creative development and marketing automation capabilities with customer management and support. It also helps marketers better appreciate the experience from the customer's perspective.
The future: what is ahead for CX and marketing?
Over the next couple of years, mobile technology, social media, data analytics, VR, AR and AI will further disrupt marketing, and the way brands engage consumers. What does that mean for marketing and CX?
It really comes down to marketing being responsible for driving, owning, and being accountable for CX. Marketers need to consider delivering a differentiated and personalised experience, which means thinking far beyond the scope of customer channels and instead consider a more comprehensive approach of each interaction: which device, at what location and at what time?
The marketer who understands and perfects this balance will set themselves up to capitalise on the true rewards of ever growing and responsive CX, not to mention the organisation and the customer themselves.
Maximising your focus on CX should be a cornerstone of your marketing strategy –  it's the way of the future and the overall results are evident.
Lee Tonitto BCOM MBA GAICD FAMI CPM is CEO, Australian Marketing Institute.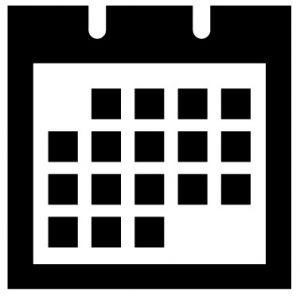 Featured event
AMI 2017 State Awards and 2018 Prediction Series
Each October/November, the AMI brings marketing professionals together at the State Awards and Prediction event series to celebrate some of the success stories in our profession and to discuss marketing trends for the year ahead. In 2017 the events of the series will be held in six states.
Image copyright: nikolaev / 123RF Stock Photo