Ditch 'last-click' – how to build a business case for attribution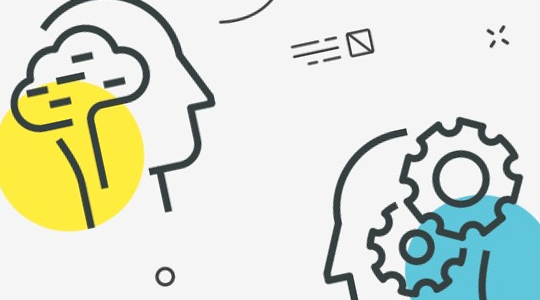 Effective attribution measurement will require some investment, and in order to implement one, you'll first need to build a strong business case for it.
_
Sponsored content: This article was produced by Marketing and commissioned by AdRoll to let readers know they can download a free copy of 'Attribution: Building a Business Case' here »
_
Attribution modelling can go a long way to addressing inefficiencies and waste in digital media buying, but many advertisers struggle to understand the opportunity it presents.
For those that do recognise its power, getting approval and budget support from the C-suite is another hurdle in the implementation of an effective model, so building a strong business case for attribution is crucial.
As a new guide, 'Attribution: Building a Business Case', by AdRoll advises, advertisers need to consider the models available and determine which is best suited to their brand, who they'll need to work with in the organisation to implement a system and, finally, how to build the best business case to make it happen.
Determining the right model to use
Many marketers still rely on first and last-click models and spreadsheets to manage attribution. A more detailed understanding of the customer's journey, however, is a critical element of a best-practice approach. Better understanding allows for better allocation of resource, and enables the creation of the very best customer experiences.
When trying to choose the model which best suits your brand and organisation, consider the following questions:
What do you sell and how do you sell it?
How valuable is a single transaction and what is the lifetime value of the customer?
Do you have long or short-term sales cycles?
Do you sell online only or across multiple channels, and is part of your strategy to use online marketing to drive customers in store?
How long do customers typically take to convert?
While there is no simple answer to the question 'which model is right for me?', consider rules-based versus algorithmic models. Rules in rules-based models are defined by humans – not machines – and as such are subjective. Algorithmic models are data-driven and the amount of credit given to each touchpoint is determined by a calculation of the contribution each touchpoint makes relative to the others.
While they're both machine driven systems, there's still a high degree of human touch since you need human analysts to provide the context. Algorithmic models are regarded as the most accurate solution, there are a few factors which stop many companies from employing them, including: a lack of subject matter expertise, a lack of analytical skills, data contained in silos that might not be easily extracted, insufficient budget, or a lack of marketing scale meaning efficiencies achieved by the model still can't justify the investment.
Who to work with and how to get buy-in
A project of a reasonable scale will need the time of a few stakeholders, including marketing heads, a digital head or CIO, and of course, the C-suite. Here's the justification for an effective attribution model, for the consideration of each of these:
Sales managers: an attribution model will enable us to better identify qualified customers and drive sales.
For finance: our money will be spent much more efficiently.
For the CEO: ROI from marketing spend will increase, and we'll learn how to better direct our investments towards building better CX.
Building a business case
Ideally, the business case for attribution is dependent on a test-and-learn process and is agile in nature. Tests weigh touchpoints differently then adjust the campaign accordingly.
Here's several messages that could help form your business case:
Get on the front foot early and identify your own weaknesses around inefficient spend,
don't ask for extra budget, just use a small part of your existing budget (1-2%) to identify areas of inefficient spend,
point out that small investment can readily yield a 10-15% return,
shoot for quick, easy wins early to build confidence of stakeholders, and
focus your KPIs on the kinds of messages that resonate in the C-Suite: business outcomes, profitability and ROI measures.
The full AdRoll guide, 'Attribution: Building a Business Case', offers a greater level of detail into why advertisers need to look at attribution, how to identify and choose the right model for your brand, how to get stakeholders onside, and how to build up a top-notch business case that can't be turned down!
Click here to access your free copy