Four steps to nailing live chat on your website
This article was sponsored by Zendesk to let readers know they can access a free copy of the eBook How to Grow your Business with Proactive Chat Support.
Adam Clark explains how to effectively employ live chat to enhance your website's customer experience.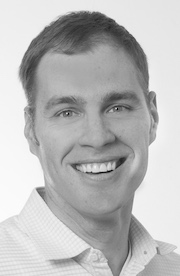 In the new era of customer relationships where brands are judged as experiences, many companies are adding live chat to their list of support channels in the race for customer experience supremacy.
Chat aligns with customers' growing preference for messaging and satisfies their desire to get immediate answers without having to jump through hoops. It provides the personal attention, convenience and speed that customers love, and is one of the most efficient support channels as agents can handle multiple conversations at once.
The 'Q2 Zendesk 2015 Benchmark' report confirms that customers are gravitating more towards live chat as their preferred channel; 92% of customers surveyed were satisfied with live chat, beating out phone, web forms, email and social media. Critically, customers are three times more likely to make a purchase when you reach out with a chat.
Like any service, live chat can spell problems for your reputation if not executed well. It's all about timing and relevance to make it useful to the customer.
Planning out your chat deployment can help channel more interactions into chat, reduce operating costs, increase customer satisfaction, boost agent productivity, and make an impact on sales conversions.
1. Get the basics rights
The first step toward a successful live chat strategy is to settle on a set of objectives relevant to your organisation.
Four key metrics to consider include chat rating, wait time, chat duration and agents logged in/agents serving. It's vital to be able to reflect on the service and know how long and how many staff each ticket requires, if your staff have enough knowledge to support customers quickly, and ultimately if the customers rate the service highly.
2. Optimising customer experience
Once you have your key success metrics on hand, it's time to think about the customers' experience. Optimise this by managing where, when, and how to make chat available on your website. Not only will this affect your customer satisfaction score (CSAT), it can also impact your chat volume. The averageweb page will get between five and 15 chats for every 100 visitors. However, this number can be influenced by a variety of factors including:
The location of the chat widget (chat location),
the number of people who have access to it (chat access),
the length of time it is available (chat timing), and
whether chat is proactive or reactive (chat interaction).
If your site experiences high traffic, it's not a good idea to roll out chat on all your pages, enable proactive chat, and have just a single agent. This is a good way to overload that one agent and have a bunch of angry customers. With 55% of shopping carts abandoned, many businesses experience success by offering live chat at the point of sale only to start.
As you perform any new chat roll-out, be sure to monitor your chat transcripts and CSAT and adjust accordingly.
3. Staff and train appropriately
Importantly, the key in all of this is people. Each organisation's staffing needs will depend on their size and their key live chat metrics. Zendesk offers a staffing calculator to help work this out.
Your staff need to be properly supported. Ask yourself: are your agents handling more than one channel? Is chat routing enabled to ensure no ticket is missed and the load is shared across agents? Do your agents have a solid understanding of your product or service? Have they received guidance on the proper etiquette for chatting with customers? What additional tech support tools do they have at their disposal?
4. Build a chat workflow
Finally, it's important to ensure live chat is integrated with your other customer service tools. Most companies don't simply offer chat support, they also have email, social media, help forums, FAQs, and phone support. Managing multiple channels is challenging yet essential for an organisation that wants to offer the best experience to its customers.
This is best done from one dashboard that allows you to establish a workflow linking live chat with your other tools. The workflow should address:
A consistent support experience for customers,
a reliable escalation path,
an agent assignment plan, and
real-time channel management and monitoring.
A positive customer experience isn't just about how you engage but how well. Done right, chat can be instrumental in improving customer satisfaction and your bottom line.
Click here for your free copy of the eBook
_
Adam Clark is regional vice president of sales at Zendesk Australia and New Zealand.