How to switch on your next event with AI
AI shouldn't just be a novelty at your next event. Felippe Diaz says it can enhance every experience at every touch point.
This article originally appeared in The Experience Issue, the February/March 2018 print edition of Marketing magazine »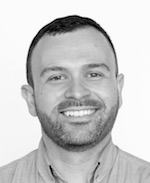 As professional marketers, we are already acutely aware that Artificial Intelligence (AI) is going to be big. It will kill off existing industries and create many new ones. It will change the way we live, work and play.
Very few aspects of our lives will escape its impact. IDC predicts that global spending on AI and cognitive systems will reach US$31.3 billion by 2019. For event professionals, it won't be long before AI moves from being a novelty at their next show, to an expected technology solution that will enhance every customer touch point along their journey. The objective for incorporating AI into event campaigns is no different to that for any other technology – ultimately it should lead to deeper interactions, which in turn lead to better engagement.
But what are the key aspects of the event-going experience that AI can solve, both for the delegate and the marketers who've made a significant investment in a major conference or exhibition? And how quickly will this new technology be adopted? Here are three valuable ways AI can be used at events. The first two enable marketers to enhance the customer experience for their delegates, while the third provides additional insight to help marketers create more successful events.
Chatbots and virtual agents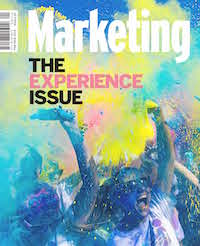 AI-powered Chatbots are now commonplace online. Most people understand that when they are chatting to the bank about refinancing their mortgage, they are not actually talking to 'Greg'; they are more likely conversing with a program that has been created to give the impression of a human-to-human conversation.
There is no reason why this simple interaction cannot be transferred to a live event. Ubiquitous apps like Facebook Messenger and WhatsApp are the new weapon of choice to communicate with event attendees. It means that they are not required to download a bloated native app or log into an event-specific website. Chatbots can be used to help delegates with things such as:
navigating through the venue, or wayfinding – this is especially useful in large-scale events that take place across multiple locations
scheduling of personal agendas – this is great for events that span across more than one day, and
connecting event delegates with speakers or other subject matter experts.
AI-powered chatbots and virtual agents are particularly valuable for regularly recurring events. Because they are continually learning from previous interactions, chatbots can provide answers with greater accuracy each time they are deployed. The next exciting progression of this technology is the digital virtual human – bringing the chatbot to life by adding a human face that allows the user to communicate through not only speech, but non-speech cues as well. New Zealand-based tech start-up Soul Machines has recently partnered with global software vendor Autodesk to create AVA, a digital human with the ability to see, hear and respond to interactions in an incredibly human- like manner. The interaction between the user and the technology will in turn become deeply relational, as opposed to transactional.
Personalisation
One of the most anticipated applications for AI, in terms of potential to enhance the overall event experience, is the ability to provide an ultra-level of personalisation previously unseen at events. This really comes into its own for events on the larger side of the scale. How many times have you been to a mega-event where you felt like one of 10,000 sheep being herded from one room to another? Everybody's experience of an event like that is almost identical – from the lanyards we drape around our necks, to the food that we eat. One of the greatest challenges for event professionals is to execute at scale, but also to try and provide each delegate with a unique experience. With the help of AI, that is becoming a much easier proposition.
Today, we are seeing AI-powered technology used at events to support:
a smoother registration process – AI-powered facial recognition APIs can automatically recognise delegates as they arrive, and have their name badge ready without having to ask anybody who they are
helping match attendees to others with similar interests, by scanning through their Facebook or LinkedIn profiles
assisting delegates by making suggestions around the most suitable sessions for them by providing a 'top three sessions recommended for you' list, and
tailoring catering offerings to delegates – by providing personalised options based on each delegate's personality.
At the recent IBM Watson Summit in the UK, we partnered with IBM and British tea connoisseur Teapigs to create the 'Watson Perfect Blend' – an AI-powered activation in which IBM's Watson could match delegates with their own personalised tea blend, based on information provided around their mood and personal habits. The delegates could then proceed to the event tea station to collect their individually created tea blend.
Feedback
The traditional means of gathering feedback from event delegates has always been a cumbersome and manual process: filling out a form (sometimes paper-based!), followed by an equally tedious process for marketers of deciphering the feedback to derive any actionable change from it. AI can play a role in simplifying and automating this process.
Imagine if, during a keynote session, video footage of the crowd could be analysed to detect facial reactions, and then used to build a group sentiment profile that lets the speaker know which part of their presentation was the most engaging? Another way marketers can understand how delegates feel about their events is through APIs such as Tone Analysers, which can easily scan through social media profiles and hashtags to analyse positive and negative sentiments around your event hashtag.
The B2B event industry is a competitive one, especially in Australia and New Zealand where everyone is competing for a share of a relatively small pool of time-poor business professionals who need a strong reason to take time out of their day to go to your event – and return to your next one. Given this context, it is critical that event professionals are exploring AI as a key part of their arsenal of tools. In 2018 and beyond, AI will increasingly become the new normal – and will be expected, not only by delegates and sponsors, but also by marketing budget owners seeking the best return on their event investment.
Felippe Diaz is group account director and client services director at George P Johnson Australia.
* * * * *
To purchase a copy of the latest edition or a subscription to our magazine, visit the online shop »
* * * * *
Image copyright: bestforlater91 / 123RF Stock Photo