Martech news: Emma, WoodWing, Livefyre, Brightcove, Adobe, Salesforce.com, Demandware, SaleCycle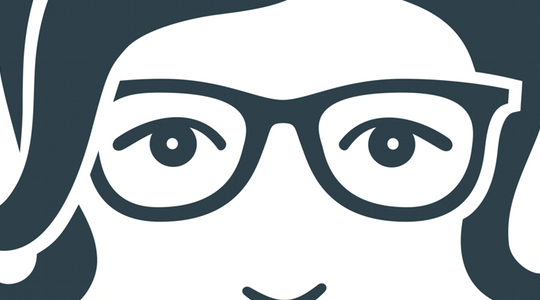 In this 17 September 2015 edition of our marketing technology news wrap: Emma arrives in Australia by opening a Melbourne office, adtech and martech continue to merge as Adobe adds programmatic buying to its Marketing Cloud, WoodWing takes its DAM to the cloud, plus lots of new integrations.
March firms on the 2015 Sunday Times Hiscox Tech Track 100 league table
The Sunday Times Hiscox Tech Track 100 league table ranks the fatest growing (by sales) private technology companies in Britain.
The 2015 league table is topped by Ve Interactive, an ecommerce tech developer.
Also in the top 100 are:
adtech player Affectv,
payment system developer Epos Now,
location data tech company BlisMedia,
social media monitoring company Brandwatch,
mobile payment provider InfoMedia, and
mobile advertising provider MobileWebAdz.
Emma arrives in Melbourne
Email marketing software and service provider Emma (partial logo pictured at top of page) has opened an office in Melbourne to support the company's growth in the Asia-Pacific region.
The US-based company has established a strong customer base across the APAC region over the last decade, and says a physical presence will support continued growth and provide customers with better in-market service and support.
Led by vice president of global Simon O'Day, the Melbourne office will include support, account management and business development teams for Australia and the APAC region.
Adobe adds self-service programmatic buying to Marketing Cloud
The line between adtech and martech continues to blur as Adobe adds a self-service programmatic display media buying tool into its Marketing Cloud platform.
Read more in our interview with Adobe APAC director of Marketing Cloud Siva Ganeshanandan.
Livefyre adds integrations with Salesforce.com and Adobe
Social content curation platform Livefyre has announced integrations with Salesforce Community Cloud and Adobe Experience Manager (which is part of Adobe Marketing Cloud).
Adobe users can now quickly collect, curate and publish user-generated content from social networks into any digital experience created with Adobe Experience Manager.
Similarly, Salesforce Community Cloud customers will be able to find, manage and centralise content from external social networks to educate community participants, increase engagement and influence participant behaviour.
Salesforce recently launched Lightning Components, which simplifies the process of integrating applications. Livefyre's Lightning Component will enable customers to drag and drop applications containing real-time social content from social networks into their user experience.
WoodWing launches Content Cloud
WoodWing Software today announced Content Cloud, a one-stop solution for cloud-based managed content, which features unlimited storage as part of is services.
WoodWing says its solution hosts a wide range of applications for producing and managing digital and print content as well as for digital asset management and analytics.
The new cloud-based version of WoodWing Elvis DAM (digital asset management) forms the backbone of WoodWing´s Content Cloud.
Brightcove jumps onto the new Apple TV
Cloud video service provider Brightcove has announced a new product: Jump Start for Apple TV.
It enables publishers to quickly launch video apps on the fourth-generation Apple TV, which was announced by Apple last week.
The company says the new Brightcove Jump Start for Apple TV offers publishers a solution to quickly build and go-to-market with a rich consumer video experience on Apple TV.
Jump Start connects the Brightcove Video Cloud platform with the new Apple TV.
Demandware links up SaleCycle for ecommerce remarketing
Remarketing company SaleCycle has become a Demandware LINK Technology Partner, joining the marketplace of possible extensions to Demandware Commerce Cloud.
Through the LINK Technology Partner Program, SaleCycle has developed a pre-built integration between its email and on-site remarketing solutions and Demandware Commerce, making it possible for clients to get their campaigns up and running faster than before.
In the LINK Marketplace, SaleCycle joins another remarketing tool, VePlatform, among many other services and technologies.