Don't drop the ball when it comes to CX — how pro sports is leveraging 'fanalytics'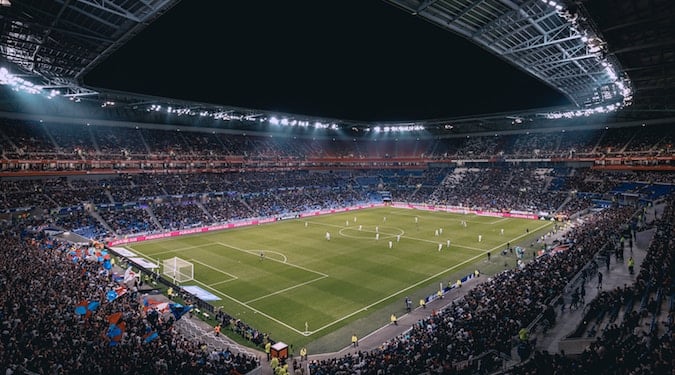 A new Forrester report looking at 'fanalytics' sheds light on how customer insights pros in the professional sports arena are harnessing data to better understand existing fans and appeal to new ones.
Unprecedented technology, empowered consumers and digitally disruptive business models have come to define our current 'age of the customer'. It's one in which savvy organisations are experimenting with products and services, doubling down on CX and becoming customer obsessed.
In the age of the customer, a strong analytics game is increasingly important — and this is especially true in the world of professional sports.
The Forrester report, 'Score Big With Fanalytics', highlights a number of challenges marketing departments of professional sports franchises are now facing, where generational division among customers and the rise in ticket resellers is making it increasingly difficult to understand and cater to fans.
To successfully address these issues the report advises customer insights leaders to apply analytical techniques to what it outlines as the six stages of the fan lifecycle — discover, explore, buy, use, ask and engage.
According to the report, when fans attend live events, sports teams can use fanalytics to expand wallet share and extract additional value from fans. There is ample opportunity during the buy, use, ask and engage phases to "improve customer experience, engagement and fan loyalty for your team."
But extracting this data from an organisations fan base can be problematic.
For instance, when FanThreeSixty, a data-driven fan engagement platform, first started working with the US Open, it discovered that the tennis organisation only had visibility into an estimated 23% of its fan base — primarily because fans buy tickets in multiples, which meant the organisation could only identify the individual ticket purchasers.
There has also been a tectonic shift in how younger fans consume sporting events. The report states that while 51% of Gen Xers and 72% of Boomers spend their time at live sporting events focused on the event, only 31% of Millennials and Gen Zers do the same. Millennials and Gen Zers care a lot more about other parts of the experience, like exploring concessions, accessing Wi-Fi and sharing snippets of the game on social media.
Related: Talking 'bout the generations, again – how to really reach Gen Z and those to come soon after »

Generational issues and the challenges implicit in gathering useful and accurate data, however, are not unique to sporting franchises. These issues vex marketing departments across numerous industries.
How are leading customer insights practitioners in the world of professional sports tackling these challenges?
The Forrester report lays out six key areas that will help boost your analytics game:
1. Discover — use analytics to identify customer segments and reach the right customers. Instead of focusing insights efforts on lead generation – in the discover phase – sports teams should start by building a comprehensive view of past and present customers with segmentation.
2. Explore — use analytics to optimise product pricing and compete for fans. Ticket price for live events is a key determinant of fan attendance. When fans are in the explore phase and choosing between different entertainment opportunities, sports teams have a chance to win their business if the price is right. Entice fans while they're exploring your team's products by using dynamic pricing models that update prices in real time.
3. Buy — after purchase, determine cross-sell opportunities and expand wallet share. Once fans are at the live event, sports teams should use fanalytics to capture additional value from them, such as determining cross-sell and up-sell opportunities to drive new purchases.
4. Use — drive deeper product use and understand customer satisfaction at events. Analytics can help customer insights pros uncover fan usage and consumption patterns to drive insight about product design and close the gap between the consumer's expectation and actual experience. With the influx of smart stadiums and their increased connectivity, sports teams have a huge opportunity to use data and analytics to improve the fan experience at and around the venue.
5. Ask — identify customer pain points and improve service at sport arenas. Voice of the customer (VOC), text analytics and engagement analysis are three analytical methods for insights pros to leverage during this phase of the fan life cycle. Sports teams can unearth key insights about the fan experience before, during and after live events to identify pain points and make improvements for next time.
6. Engage — use fanalytics to focus on retention, loyalty and engagement. Sports businesses should use customer lifetime value and brand loyalty models to offer high-value experiences and keep their fans coming back. Many pro sports teams have been able to identify their high lifetime value customers and offer them special services on game days.
Further reading: 
Image credit: Thomas Serer