Consumers are two times more alert and likely to act when out of home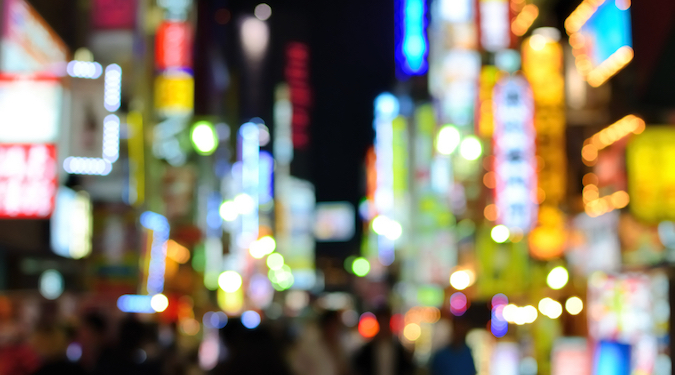 New research from the Outdoor Media Association (OMA), in partnership with Hoop Group, reveals that consumers are two times more alert and likely to act on advertising messages when they're out of home.
Sponsored content: This article was commissioned by the Outdoor Media Association to let readers know they can access a free copy of 'The Primal Advantage' 2016 biometric research
Using new-age wearables – galvanic skin response devices, or GSRs, and eye tracking technology, the '2016 Biometric Research' monitored skin conductance to measure arousal, the condition of sensory alertness, mobility and readiness to respond. Participants engaged in a series of test conditions in their familiar environments, both inside and outside the home. The results showed that overall, arousal was 98% higher outside compared to inside the home, and that arousal appears to increase with physical or mental activity such as driving and walking.
"What's significant about this research is that it captured people in their natural environments, giving an accurate read on their levels of arousal," says Dr Phil Harris, leading consumer neuroscientist and Honorary Fellow at the University of Melbourne, who partnered with the OMA and Hoop Group on the analysis of the study.
Arousal was even higher – 150% – where there was an opportunity to see out-of-home media, compared to consuming media inside the home – TV (news) and Online (social media).
"This research shows we are more aroused when we're out of home. We're wired to scan the environment for events that can impact on us or things that are linked to our goals," says Dr Harris. "There's more to react to out of home, therefore we're more likely to act. It's a primal thing – survive and thrive."
So why is this important for marketers? According to Dr Harris, "we know arousal drives attention and memory encoding, both of which are key factors that underpin advertising message impact."
Liz Farquharson, founding partner of Hoop Group added, "By stripping back the focus from out-of-home formats to the overall environment, inside versus outside, we can begin to see why out-of-home has been a successful media for many brands."
The benefits of OOH digital media
Charmaine Moldrich, CEO of the OMA says of the study, "We already know that out-of-home is a very powerful channel for reach, proximity, flexibility and interactivity, and now we know that the out-of-home environment has an inherent 'kick' over media consumed indoors: an audience that is twice as switched on and likely to act on ad messages."
Developments in technology and data, "is value adding and making all out-of-home formats come alive," says Moldrich
"WiFi, beacons, quick-response codes, near-field communication as well as facial motion and gesture recognition have opened up a world of choices for advertisers."
"By aligning mobile and digital technologies, out-of-home is now able to connect advertisers with their audience anywhere, anytime, changing the focus from the age old formula of image, copy and logo, to one that offers creatives a plethora of ways of immersing people in a product or service and connecting audiences to those experiences."
When it comes to most accurately targeting consumers in their state of alertness in the outdoors, Moldrich reinforces that it's all about location and context. "It's important to consider a few variables that out-of-home is uniquely positioned to offer: are you looking to broadcast or narrowcast your message and target a specific location? Context and time are also important considerations; how will passers-by engage with your content – train stations, shopping centres, and airports for example, and what time of day or night will the consumer be seeing the advertising?
"It's not a 'one size fits all' approach… The multiple platforms out-of-home offers means you can tailor your campaign, giving it maximum impact. And now with digital out-of-home clients have the ability to tailor their campaign based on these variables, giving them more bang for their marketing buck and a bigger ROI," she concludes.
Click here to give your brand the primal advantage