Radio rejuvenation – how ARN's platform embraces new tech and challenges preconceptions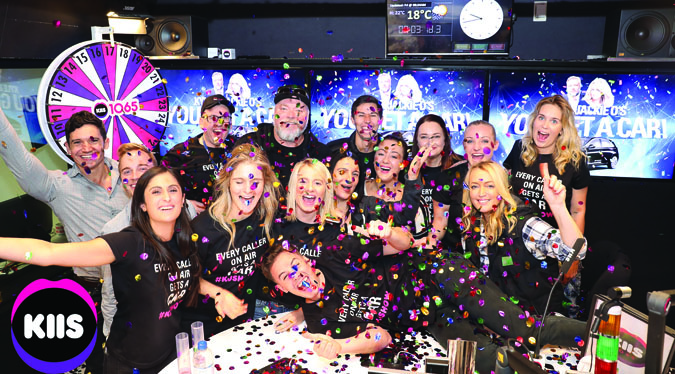 New technologies, content platforms and listener preferences have pushed ARN to re-evaluate its assets, its talent and its approach, once again demonstrating the adaptability of radio.
This article is part of Marketing's special focus on audio and voice in marketing and was sponsored by ARN »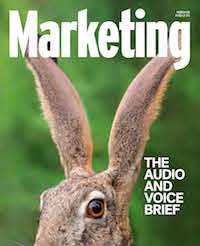 Radio's power and appeal has always been that it's a live, one-to-one, intimate medium. The connections created between on-air talent and their eager audience creates listening habits that are hard to break. Outside of radio, says Australian Radio Network (ARN) CMO Anthony Xydis, "you'd be hard pressed to find the level of brand and talent affinity" seen within radio.
The talent affinity he's referring to across ARN's network include Kyle and Jackie O and Jonesy and Amanda.
"It's live," says ARN national content director Duncan Campbell, "and the amount of content we deliver across our network (KIIS, Pure Gold,The Edge and iHeartRadio) is extraordinary on a daily basis… so the ability to respond to what's going on, capture audience sentiment and deliver messaging to listeners is very powerful."
Like all other media, radio has not missed the wave of digital disruption. "For the past 20 years you've had a situation where people have been predicting the death of radio," with developments in recording and listening technology.
"But the medium continues to grow," Campbell says.
"A big part of that is because it's so flexible. It adapts and it utilises new technology where it can to enhance its offering to listeners and advertisers alike."
Hand-in-hand with technological developments comes changing trends in consumer behaviour. Building a strong brand strategy for radio, says Xydis, "has to acknowledge the innovation in the audio entertainment sector and as listeners' behaviour changes in terms of content type or device, you have to stay ahead of the way you create and distribute the content."
ARN's streaming platform iHeartRadio sees growing numbers of users access radio content online. "We make it easy for them to access. Making our content available where your audiences are is the challenge of every broadcast media and content publisher."
Popular radio talent delivers audiences in the same way it always has, so, says Xydis, "listeners haven't necessarily changed dramatically in what they're demanding, but significantly in the way that they're receiving it."
A critical component in the success of radio, says Campbell, is maintaining relevance for an audience and reflecting what is happening in their world. The ability to deliver content and be engaging across multiple platforms is critical to this. "Breakfast shows around the country, and live shows, are using social media in a smart way to help the audience get to know the key players on the show better, using videos and the extension of content from on-air to social platforms to keep that conversation running."
He's excited by the chance to utilise his stations' talent, who currently are more confined to their FM station studios. "I think there's a lot of potential to utilise them elsewhere."
For Xydis, the material that truly resonates with listeners is that which captures their imaginations and makes them feel like they're part of something big. "Great talent and great radio is really around theatre of the mind," he says. He offers the example of an on-air event during which Kyle and Jackie O gave away 13 cars to every caller who rang in to the show.
It's an example of "the excitement, the build-up, the scale that we can deliver.
"The way that hype is then amplified and used across social and digital, makes it even greater."
Radio can form a vital part of a good marketing campaign, and one of Xydis' passions is "challenging a lot of the preconceptions that people have about radio.
"There's so much evidence that exists from multiple independent sources about how radio can drive consumers in all parts, through the marketing funnel.
"And that's down to how it integrates ideas across its own platforms, taking advantage of its deep audience connections through live broadcast, brand activations and the like. But it's not just within the radio ecosystem. Neuroscience has demonstrated radio has a unique ability to prime other media channels through sensory synergy, highlighting the power of audio and how it can dramatically improve marketing investment across other touchpoints."
Xydis goes back to radio and its adaptability. "When you look at the way digital and social ecosystems have evolved in the last 10 years, it's enormous."
Within the audio category and specifically radio, "you have to acknowledge that as a broadcast media player, you are also a digital publisher.
"And it's really then a decision about how you deliver that content, how you produce content that is outside just the radio broadcasting environment, content that comes off the shows, and the content you develop that's just for that ecosystem."
Radio remains the dominant audio channel says Xydis, making up 65% of the audio sector. Investing in innovative platform iHeartRadio and developing additional audio content like podcasts sees ARN both cast a wider audience net, but also tap niche audiences.
"The uptake of podcasts and other forms of audio content has increased greatly, but by their very nature, are niche in terms of audience numbers.
"We have an invested view of the digital content space, particularly digital audio, because we're content creators, and that's where the strength of our business lies. We have to ensure that we continue to deliver audiences the core radio content they love, delivered through the channels they want, further grow our investment in broader audio content and leverage the strong connection to audiences we have by creating solutions for advertisers."
Voice technology is a new tech development likely to change radio and its listeners. ARN views it as a positive. "It's bringing radio to a more prominent position in the home," says Campbell.
iHeartRadio is integrated into Sonos smart speakers and Google Home. Early metrics, says Xydis, show that listening hours are increasing, almost doubling every month. It's obviously important for our content and offering to be a part of discussion on innovation around voice search and voice technology, but more than that, ARN is using it as a new way to reach its audience.
"Being available on these devices," Xydis says, "is just another extension of the broader strategy, which is to make our content available, and make it available easily."
This means investing in understanding needs and the skills that need to be developed, "whether it's Google Home, Alexa or HomePod, whatever the technology might be, to ensure that our stations, our talent, our brands and our content are easily available," he says.
For ARN, audio as a category and a sector is experiencing a renaissance. "There's a level of interest in the category that's exciting for the industry," says Xydis.
"That, combined with with the resilience, the strengths, the adaptability over the last period of time, provides positive momentum for audio as a category and radio into the future."
Visit ARN to see how its platform energises brands through talent, content and innovative ideas, with a data rich insight led approach »