Streamline your CX to secure customer loyalty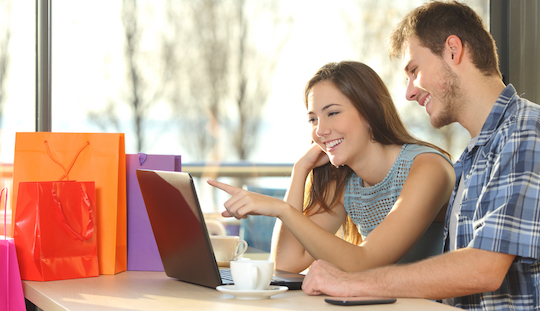 79% of Australians list a fast and responsive customer experience and ease of searching for products as the main factors influencing their loyalty to brands when shopping online.
_
Sponsored content: this article was commissioned by Salesforce to let readers know they can access a free copy of 'The Salesforce Connected Shopper Report'
_
79% of digital shoppers list 'responds immediately when I reach out for help' as the number one way to ensure their loyalty, while difficult check-outs and inconsistent service were their key reasons for shopping elsewhere.
The report, which surveyed 650 Australian shoppers, reveals that a fancy website is not enough, customers expect consistency, convenience and security across all touchpoints.
Whether it be in person, on the phone, by email or via social media, smooth, simple and fast functionality on all devices and screen sizes is paramount, particularly to a millennial audience that has never known a world without slick digital connectivity.
Key findings from our research give valuable insights, including asking customers for their top five reasons for remaining loyal to a brand:
'Responds immediately when I reach out for help' (79%),
'maintains my personal privacy'' (79%),
'makes it easy to find products I need' (77%),
'has knowledgeable sales reps' (77%), and
'provides customer service at any time, every day.
Hand-in-hand with brand loyalty, consumers were also asked the top factors which increase customer satisfaction, the top ones being:
Competitive pricing (87%),
high-quality products and services (82%),
convenient purchasing (80%),
flexible return policies (71%), and
providing a consistent experience across every interaction (66%).
When asked what was most likely to make consumers look elsewhere; difficult check-out processes, and inconsistent service and experience levels were mentioned as top reasons.
Email is the most preferred communication method for customers, followed closely by in person and search engines.
The study also provides an interesting look to the future, asking participants what they are expecting businesses to provide in the field of customer related services, including:
Products that self-diagnose issues and automatically order replacement parts and service,
products and services connected to the internet,
customer service that knows who I am as soon as I make contact,
service via virtual reality, and
interaction via cloud-connected products.
Salesforce recommends focusing on streamlining consistent, personalised service and communication with customers to maximise the opportunities offered by the mobile and digital marketplace.
Three further pieces of advice to maximise the personalised experience for your customers are offered up in the paper, which are:
Treat your customer as an individual: this method has seen disruptor brands beat out traditional, long-established competitors.
Integrate your entire shopping experience across every touchpoint: leave it to the experts and consider a CRM automation platform.
Know your customers intimately: a 360 degree view of customers' shopping insights takes guesswork and trial-and-error out of the planning and targeting processes.