Airbnb expands its reach with first local mainstream media campaign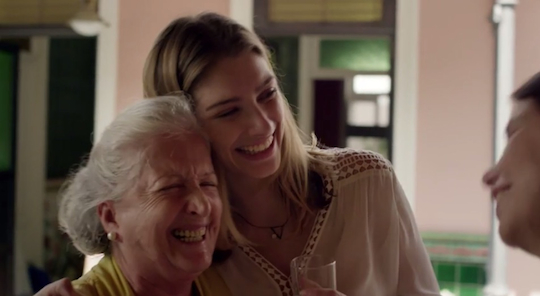 Peer-to-peer accommodation network Airbnb has launched its first television and cinema campaign in Australia, 'Never a Stranger'. The move affirms the company's aim to expand its reach following strong growth in the past two years.
Airbnb took four years to get to one million guests, but in the past two years the network has grown to service about 30 million guests and more than one million listings globally.
"It's apparent the world is getting used to staying in strangers' homes," an Airbnb spokesperson says.
Building on its #OneLessStranger campaign that kicked off earlier this year, Airbnb's message is all about connecting people around the world so travellers feel a sense of belonging wherever they are in the world.
The campaign is supported by a microsite that showcases the stories and homes of some of Airbnb's hosts, including in New York, Paris, Tulum, Tokyo and Rio.
The main TVC shows the journey of a traveller through a letter to her hosts thanking them for a welcoming experience.
The 'Never a Stranger' campaign will feature in the US, UK and Australia across broadcast, digital, cinema and social media. TBWA/Chiat/Day, the American division of TBWA Worldwide, is responsible for the campaign.
A year of Airbnb marketing
Airbnb has done some interesting marketing in recent months.
Earlier this month, it partnered with Sydney Cricket Ground to host a fan sleepover experience at the ground hosted by Swans players, creating the largest-ever property listing on the site.
In November, it launched a 70-second video, 'Welcome to Airbnb', an intricate, detailed journey of a train moving through miniature environments, all shot in one take.
And it partnered with Ikea in August to host three families in the Ikea Tempe, Sydney store overnight.
The brand relaunched its identity in July last year, attracting online criticism for its new 'Belo' brand symbol which reminded social media users of other, less appropriate images.