Instagram's 2018 in review: love is in the air
Instagram has released its Year In Review for Australia's biggest moments on the platform, finding Chris Hemsworth's as the top Instagram account in the country.
It was a big year for Instagram, domestically and internationally. In June, the social network announced reaching one billion active users internationally, it threw its hat into the long-format online video arena with a vertical only offering, original founders of the platform Kevin Systrom and Mike Krieger departed from the company in September and the company saw a pivot to ecommerce as it introduced an environment exclusively dedicated to online shopping.
"Love is in the air on Instagram this year," says group industry director at Facebook and Instagram Naomi Shepherd, "with our global community sharing the heart emoji 14 billion times in comments, and choosing the heart-eyes as the most popular face filter in 2018."
Related: Facebook head of brand Naomi Shepherd gives her top three tips for building brand in the digital age »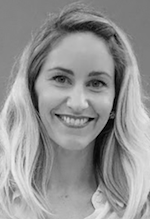 Marvel movie star Chris Hemsworth topped the list of Australia's most popular Instagram personalities this year, followed by High Jackman, Margot Robbie, Ruby Rose and Miranda Kerr.
The top five most used hashtags were #love, #melbourne, #australia, #sydney and #instagood.
The most liked Australian Instagram post was a birthday post from Chris Hemsworth with just over 3.5 million likes.
In an international review:
Instagram found the 'Heart Eyes' filter – introduced for last year's Valentine's Day as the most used Face Filter in Stories.
The most used Giphy Sticker on Instagram Stories was the 'Heart Love Sticker' by

Arata
The 'Happiest Geotagged' place in the world – according to the usage of smiling emojis – was (unsurprisingly) Disneyland Tokyo

The top fandom community surrounded the international sensation K-pop group BTS, and

The top dance movement was the #inmyfeelingschallenge
"Instagram has long connected people and brands with unique and creative content and we're thrilled the platform has continued to be a positive place for the Australian community," continues Shepherd.
"The release of Instagram's biggest trends of the year reveals how our people on the platform use Instagram to connect with their favourite people and communities, share the interests they're passionate about, and support the issues that matter the most to them."
Marketing's coverage of Instagram in 2018:
Image credit: Instagram