WWF Australia erects 'Koala Museum' to commemorate koala extinction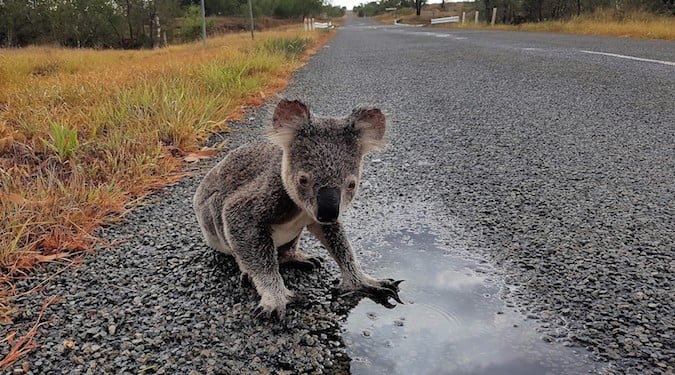 WWF Australia will present its 'Koala Museum' tomorrow, confronting Sydneysiders with the potential future of koalas going extinct in the Australian wild.
Launching WWF Australia's #savekoalas campaign tomorrow will be a one day only 'Koala Museum' installation at Sydney's Overseas Passenger Terminal. The installation developed by Publicis Media, Starcom, Habitat Media and WWF Australia is modelled after a typical museum dinosaur exhibit, seeking to confront commuting Sydneysiders with a potentially koala-less future.
The installation is to be set inside a dimly lit container, utilising upcycled or biodegradable materials. The exhibit itself will showcase taxidermy koalas and skeletal remains, providing visitors with the opportunity to learn about Australia was like when koalas were thriving.
"The thought of koalas becoming extinct was almost unimaginable just a few years ago," says WWF Australian forest and woodland conservation policy manager, Stuart Blanch.
"This 'Koala Museum' demonstrates the sad reality if we don't take action now. I'm hopeful this exhibition encourages more Australians to show their support in protecting this iconic species from extinction."
WWF Australia estimates that there are less than 20,000 koalas left in NSW alone, and at the current rate of decline koalas are predicted to become extinct in the state's wild by as early as 2050.
"Working with partners like Publicis Media Content and Starcom adds a great deal of value to what we do and helps amplify our message in a creative and engaging way," says WWF CMO Yves Calmette. "We hope that the 'Koala Museum' gains the attention of politicians, Australians and tourists about what we must do to save koalas."
After exiting the 'Koala Museum', visitors will be invited to record a live video message describing the experience and asking others to get involved. The video message solution – developed by Habitat Media – is then sent to the visitor for them to share on their own social platforms.
Habitat Media managing partner Mark Vincent comments, "We're thrilled to be working with Publicis and WWF on such a critical message. Losing Koalas due to deforestation would be like losing the Opera House. Sydney Harbour wouldn't be the same.
"Habitat Media recognised the need for the message to be spread far and wide, not just within NSW but into the eyes of the world."
Further Reading:
Image credit: Supplied