How new Facebook capabilities will affect your content marketing performance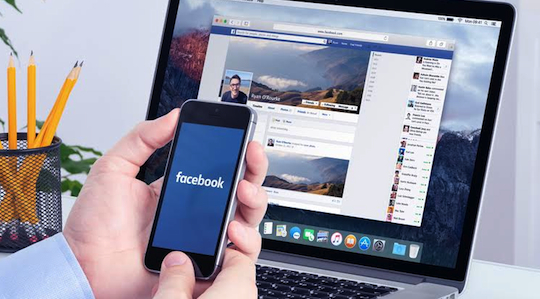 The world of Facebook is a constantly evolving one. Marketers who haven't considered the developments of the last year in their content marketing mix on the platform, run the risk of being left behind.
This article was sponsored by Marketo to let readers know they can access a free copy of 'Choosing the right social media platforms.'
Time spent reading content
Brands can no longer manipulate engagement rates by running contests in which users are required to like, share or comment on a post.
Today, Facebook measures the number of seconds a user spends on each post to understand whether the content resonated with them. If individuals spend more time on a particular post in their news feed, it's a good indicator that it was important to them.
Facebook starts measuring after your content has fully loaded and looks at time spent within a threshold so that longer articles don't get ranked higher. Provide timely, relevant and valuable content that your audience will actually read.
Actions on video
Behaviour and metrics differ for video content on Facebook.
Facebook counts other actions as metrics of success such as how long someone watched a video, whether they turned on sound, made the video full screen, and enabled high-definition.
Try to share fun, educational and humorous videos that are engaging within the first five seconds.
Spread your posts out over time
People enjoy reading articles from a wide range of publishers. Facebook knows this and reduces how often people see several posts in a row from the same source.
Therefore, you should spread your posts throughout the day to increase the audience engagement for each individual one.
Clickbait is dead
Clickbait may engage a lot of clicks, but Facebook research shows that 80% of the time, people prefer headlines that are more informative.
Since it looks at how long people spend reading articles compared to the ratio of people discussing and sharing it, you're better off posting informative headlines highly relevant to the content, so those interested readers who click are likely to engage with the content.
Facebook also identifies phrases that are commonly used in clickbait headlines to determine which posts are clickbait and the domains they come from. Links shared from those pages or domains will appear lower in the news feed as long as they continue to use clickbait headlines.
Live video
Facebook research reveals that people spend 300% more time watching a Facebook Live video compared to when it's broadcast afterwards.
Because of the growing popularity of online social video content, live video should form an important part of your Facebook content strategy.
It enables you to share announcements, do interviews, cover events and share educational content.
Other tips and tricks covered in 'Choosing the right social media platforms' include:
Using Facebook's link format, which appears when you paste a link when you're writing your post, rather than embedding it within a caption. According to Facebook research, posts with the link format receive twice as many clicks.

Using dark posts to promote content without flooding page updates.

Using Carousel, Slideshow and Canvas features to turn your content into more interactive experiences.
The whitepaper also offers hints and expert opinion on Twitter, LinkedIn, Instagram, Pinterest, YouTube, Periscope and Snapchat marketing.